Home • Meet our Veterinarians
Meet Our Veterinarians at Plainfield Veterinary Clinic
Paul Blaso, DVM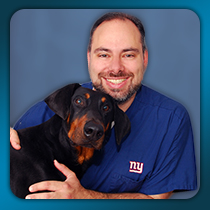 Dr. Blaso received his Bachelor of Science degree from the State University of New York at Stony Brook in May of 1995. He completed his doctorate at Purdue University School of Veterinary Medicine in May of 2000. He has been employed with Plainfield Veterinary Clinic and Surgical Center since his graduation, and recently acquired the practice in January 2010. Dr. Blaso enjoys all aspects of veterinary medicine. His primary interest is surgery, particularly in orthopedic surgery (cruciate repairs, patella repairs, fracture repairs, etc.).
He has been happily married since 1997 to his wife Delia. They have 2 children. Dr. Blaso's interests include traveling, scuba diving, playing ice hockey, and watching many sports. He has two Corgi's June and Vinny Barbarino.
Josephine Swanson, DVM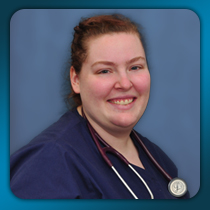 Hi! My name is Dr. Josephine Swanson. I earned my doctorate of veterinary medicine degree from the University of Illinois in 2015. I earned my bachelor's degree in biology from Augustana College. I own a beagle mixed breed dog. I chose veterinary medicine because I want to help not only animals but also help people. The two most important things in my life, besides being a veterinarian, are my faith and my rather big extended family. Having a big a family, they have been asking me advice about their pets since the start of veterinary school, and I've been helping them. I would love to see you and your pet and help your family, too.
Veterinarian Services Plainfield

24000 W. Dayfield Drive Unit 102, Plainfield, IL 60586
815-439-8700
Veterinary Clinic Hours:
Weekdays
7:00am - 8:00pm

Saturday
7:00am - 3:00pm
Plainfield Veterinary Clinic and Surgical Center © 2018
Veterinary care in Plainfield, Naperville, Shorewood, Joliet, Crest Hill and surrounding towns
24000 W. Dayfield Drive Unit 102, Plainfield, IL 60586
Veterinary Website Design by Cheshire Partners