Home • FAQs
FAQ's at Plainfield Veterinary Clinic
1. WHAT ARE YOUR HOURS OF OPERATION?
Our hours are MON-FRI 7am-7pm and SAT 7am-3pm. We are closed on Sundays.
2. WHERE ARE YOU LOCATED?
We are located on Route 59, ~1/2 mile South of Renwick Rd. and ~1/2 mile North of Caton Farm Rd. on the West side of the road in the Founders Bank Plaza.
3. DO YOU NEED AN APPOINTMENT OR DO YOU TAKE WALK-IN'S?
Appointments are preferred, however we are more than happy to see walk-in's.
4. DO YOU SEE EXOTIC PETS?
We will see exotic pets, however we do not claim to be specialist. Rest assured if the problem requires special attention we can point you in the right direction of a specialist within the area.
5. DO YOU HAVE PAYMENT PLANS?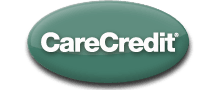 Yes! We are proud to offer Care Credit which allows you to take advantage of interest free payments. Restrictions do apply so please inquire with our receptionist.
6. WHAT VACCINES ARE REQUIRED FOR BOARDING OR GROOMING?
Dogs are required to be current on a rabies, distemper/parvo, canine influenza vaccines (H3N2, H3N8) and fecal within the past year. They must also be current on a Bordetella vaccine within the past 6 months. We also will accept titer testing for distemper/Parvo within the past year.

Cats are required to be current on rabies, distemper, and a fecal within the past year. They must also be current with a feline leukemia vaccine or test within the past year.
7. WHY DO YOU REQUIRE VACCINES FOR BOARDING OR GROOMING?
The vaccines that we require pets to have are to prevent highly contagious diseases that are transmitted to other pets via nasal secretions, urinary secretions, and feces. If your pet is not current on vaccines and he or she is exposed to other pets that are also not current and may harbor the infectious organism, would you want to put your pet at risk? The only way to assure this from happening is to adhere to preventative measures. Ideally all vaccines should be given 2-3 weeks prior to you appointment in order to allow an appropriate immune response should your pet be exposed to any of the viruses.
8. WHY DOES MY DOG REQUIRE A "KENNEL COUGH" VACCINE IF WE NEVER BOARD HIM?
Kennel cough is more of a descriptive term for a dry, hacking non-productive cough. One of the most common causes for kennel cough is Bordetella. Dogs are most likely to contract this virus when they are exposed to other dogs that are contagious. This is more likely to occur in condensed environments, hence the name kennel cough. However, this is just as likely to occur if your dog is even exposed to one pet that harbors the virus (such as dog parks, groom shops, dog shows, pet stores, etc.).
9. PLEASE TELL ME MORE ABOUT YOUR BOARDING.
All pets are kept in the largest area possible. Dogs are walked outside (on grass) at least 3 times a day. Our facility only allows for 25 pets maximum so it is not as difficult to give your loved one a little more attention throughout the day. In addition, if your pet should become a little under the weather there are doctors on premise in order to take care of any medical issues should they arise. You are welcome to bring your loved ones favorite toy or blanket, however we encourage you not to do so as we have many blankets and toys for our pets. In addition, should your little one soil on their toy or blanket it is very difficult to keep track of these items when laundered and consequently it is possible that they may not go home with your pet.
10. PLEASE TELL ME MORE ABOUT YOUR GROOMING.
We offer 3 levels of grooming- traditional bath, kennel groom, professional groom. You are welcome to bring your pet in for a bath or kennel groom anytime. Kennel grooms are performed by our kennel staff and include a nail trim, ear cleaning, and bath. Professional grooming is performed by experienced, professional stylist and includes all of the above as well as a haircut, deshedding, aromatic cologne, and a bandanna. Professional grooming requires appointments scheduled in advance with one of our professional groomers. Please see items 6 and 7 above for vaccination requirements.
11. MY PET NEVER GOES OUTSIDE SO DO THEY REALLY NEED HEARTWORM PREVENTION?
Yes. Heartworm disease is transmitted through the bite of a mosquito and all mosquitoes get into houses.
12. WHY DOES MY DOG NEED A HEARTWORM TEST PRIOR TO PURCHASING HEARTWORM PREVENTION?
Dogs could get sick (vomiting, diarrhea, and/or death) if placed on heartworm prevention when they have heartworm disease. Even if they have been on heartworm prevention year round there is always the possibility that the product may have failed for various reasons (your pet spit out the pill, did not absorb the pill appropriately, topical medicine was not applied properly, forgot to administer medication on time, etc.) and the earlier we can treat you pet for heartworm disease the better the prognosis. ALL companies will guarantee their product providing you use the heartworm prevention year round and are performing yearly heartworm test. When starting heartworm prevention, or if your pet has not been on heartworm prevention year round, it is important that you perform a heartworm test 6 months after starting the prevention to rule out the pre-patent period. The pre-patent period refers to the time in which a dog has early developmental larvae which cannot be detected on a heartworm test, even though your dog is already harboring heartworm infection. If you do not do this it is possible the manufacturer of the products may not cover your pet's treatment should they test positive for heartworm disease in the future.
13. DOSEN'T THE FECAL SAMPLE CHECK FOR HEARTWORMS?
No. Heartworm disease is a blood-borne disease that is transmitted through mosquitoes. A simple blood test will confirm whether or not you dog has heartworm disease (unless he or she is in the pre-patent period- see question 11 above).
14. WHY DOES MY PET NEED DENTAL CLEANINGS AND HOW OFTEN SHOULD THIS BE DONE?
Dental disease involves more than just bad breath. Approximately 80% of patients that visit us on a daily basis need a professional teeth cleaning. Imagine what would happen if we never brushed our teeth, as is the case with most of our pets. The bacteria that is within our mouth would form congregates of plaques, eventually leading to dental tartar. The bacteria irritates the gum line, which in the early phases causes gingivitis (inflammation and bleeding of the gum tissue). Left untreated, this leads to periodontal disease which causes loss of the bone/support structure of the tooth and subsequent tooth loss. In addition, the bacteria is consistently released into the blood stream allowing for potential kidney infections, liver infections, heart infections, and possible strokes.

How often your pet needs its teeth cleaned varies. Some pets need their teeth cleaned every 6 months, some every few years. this has to do with many variables: the conformity of your pet's teeth, microfractures that may be present, type of bacteria, strength of your pet's immune system, how often your pet chews, how often they drink, etc. Because there are so many variables, it is best to make an appointment so that we can access your pet's dental health.
15. HOW OFTEN DO YOU RECOMMEND BLOODWORK? WHY IS IT IMPORTANT?
It is best to perform blood work on your pet starting at a year of age and annually thereafter. This allows us to monitor trends so that we may detect possible problems that your pet may encounter early on. The earlier we can diagnose a potential issue, the better chance we may have at correcting an issue.
16. HOW MUCH IS AN OFFICE VISIT?
Our exam fee is $65.00.
17. IS THERE A CHARGE FOR A RECHECK EXAM?
There is a medical progress exam fee of $44.00 if your pet is seen within 3 weeks of the initial problem.